A startup called Naran has propelled a campaign on Kickstarter to fund-raise for its convenient multi-sensor that distinguishes an extensive variety of data about your surrounding condition and show it on your cell phone.
Sense is a tiny device that can monitor various atmospheric variables including temperature, moisture, air pressure, light intensity, noise level and CO2 level, organic chemicals(VOCs), movements, and more.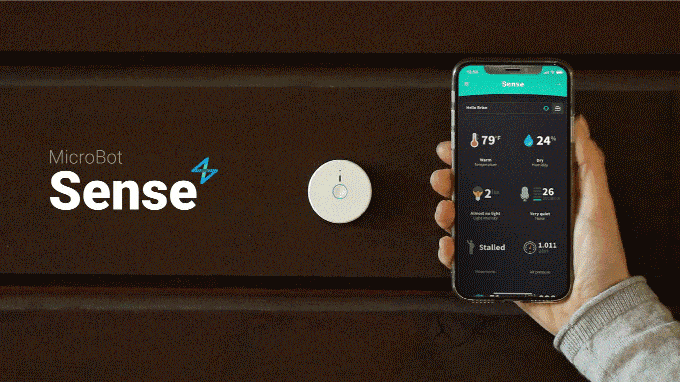 The best thing about Sense is that you don't really need to effectively utilize it. Simply convey it to you or "abandon it someplace in a place. You will consequently get messages about nature and air quality.
On account of numerous inherent sensors and machine learning, Sense finds out about you and your condition and sends you push notifications containing valuable data and suggestions about the nature of your surrounding.
Sense is so tiny that it can easily affix to any appliance, wall, or backpack. You can take it with you anywhere or install it in a place to monitor the environment locally and remotely 24/7.
Sense can be utilized with the relating MicroBot Sense application (iOS and Android), IFTTT, Amazon Alexa and Google Home. It associates with your cell phone or alternatively connected to a keen center point by means of Bluetooth Low Energy. Inside the application, you can set conditions physically, and the points of interest are accessible in the later section of the app.
The Sense is presently a Kickstarter venture, with a Super Early Bird rebate bringing the cost of a solitary unit down from the assessed $49.99 Recommended Retail Price to only $41 with an estimated delivery of the product of July 2018.